PayPal sues Google over 'Google Wallets'
John Borkowski, May 27, 2011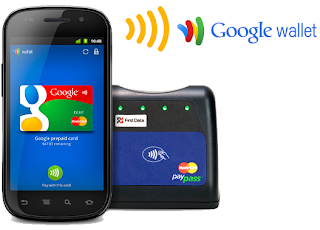 Yesterday, Google rolled out their version of a mobile payment platform called "Google Wallet". Their plan is to enter the multi-billion dollar mobile payments industry, which PayPal originally started many years ago. Amongst this news, PayPal promptly filed a 28-page lawsuit in the state of California against Google for allegedly stealing their mobile payments secrets.
One of the major contributing factors to PayPal's suspicion of this is that fact that two former high ranking employees of PayPal, Stephanie Tilenius (now Google's Vice President of Commerce), and Osama Bedier (now Google's Vice President of Payments) are the ones who announced Google Wallet yesterday. Both of these employees joined Google in 2009, and 2010, respectively.
Google Wallet is a free Android based application that lets users store multiple credit cards, or even a Google prepaid card on their smartphone. This is still in the Beta stages, and is only available on Android, and not iOS as of yet.
Conveniently, users can pull out their smartphone, "tap, pay, and save" as Tilenius announced yesterday.
This works in congruence with MasterCard's PayPass terminals, which have been installed in over 144,000 locations through the United States.
More on this story is surely to come, as PayPal feels Google stole this idea, although this could just be another incident where someone criticizes Google for continuing to enter emerging markets.