John Borkowski, March 11, 2011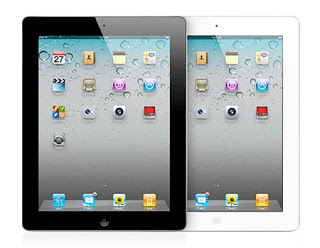 It wasn't long after the release of the
iPad 1st generation
(April 3, 2010) that Apple developers began building the iPad 2, already on sale on the online store this morning, and released in stores at 5:00pm EST. Apple is not letting buyer's reserve their copy before the public sale begins, which is different from the usual ways of doing things. One thing is for sure, it is going to be very interesting to see how many of the 15 million people that own the 1st generation will ditch it and go for the iPad 2 this weekend. It is available not just from Apple directly, but from AT&T, Best Buy, Target, and Verizon stores.
So what's so great about the iPad 2? First off, it's 33% thinner and 15% lighter than the 1st generation. Apple continues to prove to us how they can take the most sophisticated devices and make then thinner and higher performing (the MacBook Air comes to mind). The most important feature (we feel) is the addition of a front-facing and back-facing HD camera. This allows for FaceTime, a new feature that was released exclusively on the iPhone 4 last year. A faster processor (Apple dual-core A5 chip) allows for faster web-surfing, improved graphics, smoother apps and an overall better experience.
Many businesses bought the 1st iPad and for them, it's a valuable asset. "There is a huge and growing acceptance of the iPad into enterprise IT, that, when combined with its popularity, iPad price point, market-leading innovations and a first-in advantage of hundreds of thousands of Apps will propel the iPad 2 deep into business culture", says Michael Stricker, Social Media Strategist at WebiMax.

So with all the new features and it's release date 11 months after the original, we want to know how many people are going to be in line at 5:00pm this evening?