Google to Announce Online Music Service
John Borkowski, May 10, 2011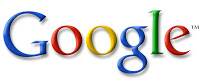 Today, at the Google I/O Developer conference in San Francisco, CA, Google plans to announce an online music locker service that will allow users to digitally purchase, store, and access their online media wherever they are. The idea of a "cloud" based music service was first announced earlier this year by Amazon.com, and Apple Inc. has been in the talks of launching a similar music service.
When Amazon launched their service in March 2011, they did so without securing any licensing agreements with major music companies, including EMI, Sony Music, Warner Music, and Universal Music Group. This created some commotion in the music industry. Google is apparently following in their footsteps by not making any prior licensing deals with music companies either.
Next, comes Apple's response to this. Reports have surfaced since the beginning of 2011 of Apple Inc. interested in launching their very own version of a cloud based music service. In fact, Apple reportedly purchased the domain iCloud.com sometime in the past couple months. AppleInsider reports that the company has been using the iCloud name and will most likely name their music service just that.
Yesterday, we reported that Apple recently surpassed Google as the world's most valuable brand. Now, as Google announces their music service as direct competition to Apple's iTunes and approaching launch of iCloud, it appears the competition in the tech titan battle is heating up.