Brand-Customize Social Media Use
admin, April 11, 2012
Maybe you've noticed. The social aspect of online optimization is kind of a big deal. Choose your social tools: Twitter, Google Plus, Facebook, YouTube, Pinterest, etc. The unrelenting buzz generated from the online world likely creates points of anxiety for small brands and business owners who don't have all day to scrutinize marketing tips and suggestions. That's my job, in addition to relaying that information in easily-digested pieces of info to the SMB community, the novices of search engine optimization.
Social media participation is a good use of marketing time, but it's not black and white; some forethought and meditation is in order. Treat your brand as an individual. If all brands could leverage the same results, there would be no need for a plethora of social media platforms; everyone would be dining on 'vanilla'; and, it would be dreadfully unappealing.
Engage your industry's and brand's community. Do you need some suggestions? Read on.
You Can't Win Em' All
I wish I could advise your brand to take part in each and every social platform; so, each one ushers a plentiful amount of commerce to your site. I wouldn't; it's not practical. I would advise the following: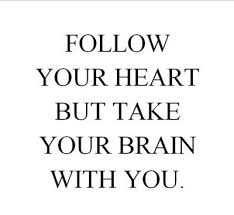 Choose platforms wisely, those that make the most 'sense' for your respective business. For instance, do you offer products? I would pay attention to Pinterest. It's a very visual social media platform. Are you a consultant? Is your personality a big selling point to your services? I would suggest leveraging YouTube because viewers will be exposed to your 'personality' as compared to a Twitter account. Take a survey of some of the more popular brands in your industry. Which social platforms are they using? Why are some successful for them?
Don't Double-Dip Followers
Awesome. You have a decent number of followers on Facebook as well as Google Plus. How are you differentiating the two platforms? Think about it. You follow a brand on multiple platforms, disappointingly being confronted by reruns of their shared materials. What's the value of following them on multiple platforms? They have parakeet syndrome; the brand is mimicking itself, not offering anything new. Let's think of methods of offering something unique on each platform.
Consider the layout of particular platforms as suggested above. Pinterest is a great place to feature pictures? That's a target for graphic media. You want to showcase DIY tips and suggestions? You could write it out; but, the process is better relayed through video, giving viewers a 'better' picture of the information.
There's No "I" in Engagement
Did you notice the word "social" in social media? Of course, I'm being facetious; but, it's warranted. Whether they scoff at this section's initial question or not, many brands use social media platforms to push their content...exclusively. Good, that's one use for social media platforms.
What I would really like to see your brand doing is engaging your followers, friends, and consumers. Rather exclusively share your brand's material, do unto others… Additionally, get to know some followers. I notice some people on Google Plus staring chats and ongoing conversations. When was the last time your social media handler engaged followers with pointed questions? Many consumers would love to contribute to your brand's direction and insight. What are you waiting for, a blog post telling you to do it?