Consultants Keep a Pulse on Online Marketing
admin, May 7, 2012
How much time do you have today to think about online marketing strategies? I think about it all day. It's my passion and career. I'll assume there are a lot of similar souls out there who are passionate about engaging their respective fields. I bet it warrants a lot of attention. My daily duties do. Would I have time to breach the threshold of another vertical while addressing online marketing? It's not very likely; or, I wouldn't be able to cover much ground that way.
I endeavor at keeping a healthy body. I know some tidbits about anatomy, health, diet, etc; yet, there are limitations to my knowledge. I defer to specialists when needed. Last year, I was feeling exceptionally sluggish and didn't know why. I tried to modify behavior and get to the heart of the matter myself but was unsuccessful; I pinpointed the lethargy to a deficiency in iron thanks to blood tests and my doctor. Otherwise, I would've been growing more desperate and confused about my health. I sought help instead.
You see where I'm going with this (I hope.) Online marketing specialists look after the health of your online business. It's our pledge just as doctors pledge to look after the health of patients.
Why Consultants?
I think you can begin to see my point above. I'm not saying I couldn't have been a doctor (Does that involve math? I hope not.) I'm not saying you can't be a great online marketer. But I'm not a doctor; if you're not a marketer, I prescribe your deference to those who spend a lot of time and energy in the field. I don't wear a stethoscope; but, I know how to check the pulse of your online business. I know how to check to see if your online initiatives are working well, providing healthy revenue streams.
Approaching an online consultant is not an absolute necessity; but, just as I visit the doctor, gaining insight into my health, wouldn't you want to treat your business well too? Isn't your business 'your temple'?
Taming Google
Online marketers don't completely understand Google. I'm not sure Google would prefer complete transparency. However, consultants do closely work with best practices and Google updates. Just like doctors, we can't completely know or predict the future; but, we can use our knowledge to facilitate the health of your online business.
Google has an idea of how it would like its search engine to work. As marketers, we spend time understanding Google and how tweaks influence and change SERs. Unfortunately, some modifications make sites 'sick,' causing them to drop in rank (and subsequently lose money and exposure). The sickness is usually self-inflicted whether Web masters knew they were 'messing' with potentially hazardous initiatives or not.
If your site is sick, then you need help. You could try to revive your online property alone; yet, you may make things worse, becoming more frustrated like I was regarding my lethargy last year.
Headstrong or Web Savvy?
I can be a stubborn person. I admit that. I often have to be wary of when my stubbornness backs opportunities in a corner. Are you doing such with your online business? Have you recently been affected by Panda and Penguin updates? Don't spin wheels blindly searching or exhausting intuition, attempting to 'get better.'
When I need my car fixed I go to a mechanic. When I don't feel well I go to a doctor. If I want to learn skiing I search for someone who spent a lot of time on the slopes. When you want to improve your online marketing performance you need to seek professional consultants.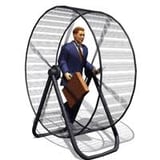 No one will force me to go to the mechanic, doctor, or ski instructor. I could attempt to address my needs alone though seriously lacking in understanding of those topics. You could attempt to address your search engine health alone; but, do you have the time, passion, and level of understanding equal to an online marketing consultant? Don't allow more time to pass; your business' 'condition' could get worse. Additionally, a lack of understanding of what's causing 'the sickness' is a potential time bomb.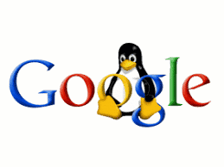 WebiMax recently launched PenguinWatch.com – a consultancy site, dedicated to helping Web masters understand the Google Penguin update as well as gain a better hold on search engine best practices and strategy. Please take a look at the site and don't hesitate to seek assistance regarding a number of initiatives. Most importantly, don't dismiss the importance of asking questions. Do you have questions? We would like to help improve your understanding. The first move is yours.