Helping Google Block Websites
John Borkowski, September 16, 2011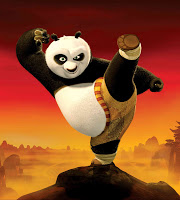 Google's first released their Panda Algorithm update back in February, aiming to block out websites that lacked quality content. Even more so, the search titan reinforced their commitment to the end user that only valuable websites will be posted favorably on their search engine. Within the first few hours, literally thousands of low quality websites were penalized, and sent to the last page of Google search results.
Since the release of Panda, there have been, however some sites that slip through, or even change their site so that the Panda misses them. Google responded when they rolled out the international Panda update and let users physically block websites they didn't want to show up in their search results.
The latest news is the addition of a link underneath the result "Block all example.com results". This data is sent directly to Google and helps them gather information about what sites need to be banned. Basically Google has hired us to help them find the slips in the algorithm by reporting websites that should be blocked.