John Borkowski, September 30, 2011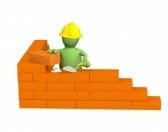 The leader in online Reputation Management has launched a new website, aimed at explaining the reviews process that is so integral to online marketing. WebiMax Reviews include the processes used that make the company the #1 rated Reputation Management firm by TopSeos.com. There are a lot of individuals that do their due diligence before doing business with a company, therefore, we understand many are looking for WebiMax reviews. It takes more than just sitting back and waiting for customers to post positive remarks about your company and brand. Proactive measures need to be taken to add a sort of barrier around your company. Would you build a fort without a defensive wall?
Read more about how WebiMax manages reviews
Since the internet is ever changing and provides a 24/7/365 storefront for your company, there is no day/night sequence with the internet. Somewhere in the world, there is a consumer awake reviewing your products. It can be very beneficial, or it can be extremely detrimental.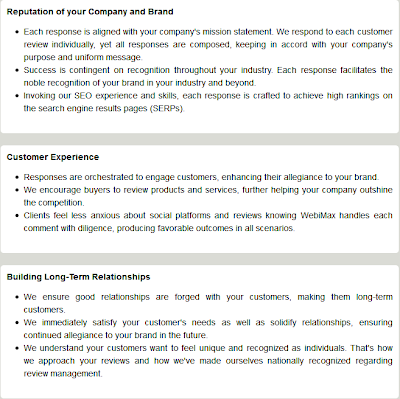 In the same way that the best PPC company continuously surveys the landscape to see what the going rate is for keywords, the best Reputation Management firm can, at a moment's notice, adapt their client's strategy to stay ahead of the curve.
Innovation and proactive measures are what helps distinguish WebiMax from the rest. Without it, the internet can change as can consumers reviews, leaving outdated strategy and products in the dust. Understanding what WebiMax is helpful to our integrity and we recommend you check out the WebiMax Reviews site.