Google +1 and the Dark Side of SEO
John Borkowski, August 2, 2011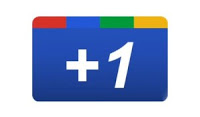 More and more reports have surfaced on major news outlets stating that +1 represents an excellent opportunity for SEO firms to "cash-in" and sell +1 services to significantly inflate the online visibility of their clients. Kenneth C. Wisnefski, founder and CEO of WebiMax, the #1 rated search engine optimization firm in the United States and Australia, challenges this by stating "companies are looking to abuse the fundamental principles behind Google's +1", and further cautions companies that are offered these services.
As previously discussed, +1 is Google's version of the Facebook "Like" and Twitter "Tweet" button, where users recommend websites to their online network. Google stated websites that amass many +1's will be awarded favorable visibility in their search engine results page. These fundamentals, however, are already being misused by SEO firms looking to "cash-in" and unnaturally enhance their client's online exposure.
"Although +1 is an excellent service that Google has created, it is abundantly clear that the misuse of such an application can have negative effects on the search industry", states Wisnefski, who founded WebiMax in 2008. "We [in the SEO industry] are well aware of 'click farms' that exist, my sole concern is the possibility for them to negatively leverage +1".
Click-farms are well-known sub-contracted entities that sole purpose is to extort pay-per-click management (PPC) campaigns by clicking as many ads as possible on the internet. This unnatural process negatively affects the advertising company, as costly advertising dollars are wasted on unnecessary (and unnatural) click-throughs. With the rise in the amount of SEO firms that discuss leveraging +1 to their advantage, the idea of click farms is reemerging, not only in PPC, but now in the +1 service.
"We've seen time and time again unethical SEO firms cheat the system to give their client's desired and optimal results. Not only does this eventually get picked up by Google (and other search engine webmasters), the client is sent to the last page of search, and oftentimes, they had no idea their SEO firm was using 'black-hat' optimization techniques. This can severely damage the online reputation of the client, in addition to have an effect on their income statement due to the decreased visibility resulting from the ban", states Wisnefski.
Earlier in 2011, such firms including J.C. Penney, Forbes.com, Overstock.com, and others were impacted by this. Their SEO firms were practicing black-hat optimization to improve their visibility. Although Google has not addressed the impacts of unnatural +1's, Wisnefski cautions companies to be skeptical of these services if they're offered.
"Google is the dominant player in the search industry, and regularly updates their algorithms to penalize those who attempt to extort their system to achieve favorable ranking. I would expect them to address the vulnerability and unnatural natures of +1, if it comes to that. A resulting significant decrease in firms online visibility can have lasting effects on their business and reputation", concludes Wisnefski.