Google Adds Phone Support to AdWords
John Borkowski, April 5, 2011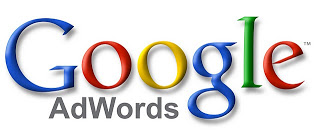 In a response to high demand, Google has added a new phone support feature to AdWords. People can now call in for support by dialing 1-866-2Google. This service runs from 9:00am EST to 8:00pm EST, Monday through Friday. Prior to this added feature, customer support was mainly thorough FAQs and forums.
The newly added feature will make it much easier for people to find answers to troubleshooting questions they have for Google. Rather than spending valuable time scrolling through the FAQs and Forums, a simple phone call will do the trick.
Large advertisers have had the ability to directly contact Google AdWords; this feature is geared more toward smaller organizations and marketers. At the time of the call, users will be prompted to enter their customer identification numbers, so that only current customers can access this new feature. All other questions will have to be determined through the old fashioned channels.
AdWords is a targeted advertising product. Basically, users can create advertisements that will appear in Google's search engine results when people search for keywords that pertain to them. Direct marketing meets online venue.
AdWords Certified Partners are online marketing professionals who attain this certification by passing exams and adhering to a standard of ethics and excellence. On a side-note, WebiMax, a certified partner in AdWords, recently had another employee receive their certification; Stephanie Apa, Pay-Per-Click Specialist.