Google AdWords Announces Premier SMB Partner Program
John Borkowski, November 2, 2011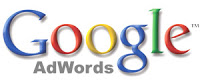 Google has released a Premier SMB Partner program. The new program offer a networking opportunity for small and medium sized business owners to connect with each other.
Google AdWords is an advertising mechanism that allows businesses to advertise on Google's search engine. Pay per click management firms are at the forefront of this service as they design and implement their clients PPC campaigns. In order to be recognized by Google as an AdWords Certified Partner, the best PPC company and their staff need to pass several qualifications to exhibit their excellence in the platform.
How the program works is that small and medium business owners will be directly connected with Certified AdWords firms. These firms then run the advertising campaign on their client's behalf. The overall program seems to represent a cleaner line between business owners and reputable Good AdWords certified firms. We think this is Google trying to continue to deliver only the highest quality work on their search engine. It seems that with the addition of the Panda Update and now the Premier SMB Partner program, the search engine only wants to give host to reputable sources and weed out lesser quality firms. WebiMax stands by Google's initiatives.
Just as there is a process to becoming a Certified Partner, there is a strict qualifications program in place. Those wanting to become a partner with the PSP program will have full access to new Google technologies, support, access to promotions and performance incentives. WebiMax will be completing their process and look forward to becoming a Premier SMB Partner.