WebiMax at the Search Marketing Expo
John Borkowski, September 13, 2011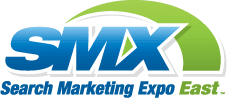 WebiMax, the #1 rated SEO firm in the United States and Australia, will be at the Search Marketing Expo, presented by Search Engine Land. The 3-day conference, at the Jacob Javits Center on 34th Street in Manhattan, will feature exhibitors, speakers, and huge networking possibilities. WebiMax's own Michael Stricker, SEO and Social Media Strategist, will present Wednesday at 10:00am on "Share Nicely: Social Signals and the Future of Social Search" in Theater A.
In addition, the WebiMax booth (322) will feature Stan Evans, Director of Business Development, and a full-team of business development managers. On Thursday, WebiMax founder and CEO Ken Wisnefski will be giving away a Toshiba Laptop, and 1 free month of SEO Services. Entrants are asked to submit their business card for their chance to win one of these two prizes, where 2 winners will be drawn.
"It is very important for WebiMax to have a presence at the Search Marketing Expo East in New York this year", states Wisnefski. "As the international leader amongst all SEO firms, WebiMax is delighted to take part in this year's conference, and furthermore, looking forward to Mike Stricker's speech on Social Media".
Live updates on the SMX will be on WebiMax's social media pages. Follow us on Facebook and Twitter to stay up to the minute on the SMX!