Time is of the Social Sense
admin, May 2, 2012
Is timing 'everything'? I've heard such suggestions before, feeling intimidated by the notion of minding yet another factor. Should I go to the grocery store because I'm hungry; and, because it's dinnertime? Should I wait until the crowd subsides? Should I turn the Flyers game off now while they're still ahead as not to get disappointed later? Should I approach the girl at the coffeehouse while she's busy though waiting for the 'perfect' moment (which in my mind my never come) could be an error in logic?
Marketers must mind time, especially when it comes to content sharing. Not only do businesspeople have to consider where to share; they must ponder when the best time is to strike the social network chords. Timing definitely warrants premeditation; just don't think into paralysis like a grown man in a coffee shop.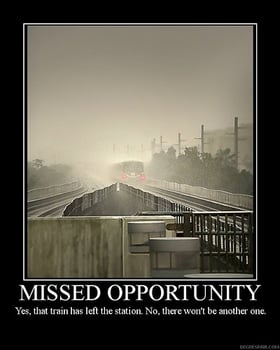 Consider the following suggestions related timing in marketing:
The "Work" "Day"
I'll assume most brands share during the traditional workweek, within traditional 'working' hours. This seems immediately apropos; but, think about your target market, you know, the people you want reading your stuff.
For instance, WebiMax has a great writer, Ryan Buddenhagen, who writes on ISEO. Ryan has ushered some international looks to the blog. When are those readers 'working,' and roving social platforms? They're on a different time zone. Would it be better for us to think about the best times to engage those international readers, perhaps 'scheduling' some ISEO tweets? It could be a benefit.
What about those who don't use the 'workday' to read and engage in social media? I read and write all day, yet the process is conducive to my position and industry. That's not the case with a lot of professionals. For instance, are you sharing your parenting tips in the middle of the day when parents may be at work, not reading parenting materials? Would such a brand be better off sharing content at night, when a larger pool of its market may be looking for it? It could be a benefit.
Week…Ends?
Do you want to work this weekend? Ha ha, you don't have to answer. A lot of brands leverage third-party marketing services. That's completely understood. Depending on the present state and momentum of a brand, in-house marketing resources just may not be an immediate reality. However, what if the brand offers services and products outside of the B2B sector? Many consumer products/services are warranted during 'off' hours, such as on the weekend, you know, when a large portion of target markets 'have time' to think about needed goods and services.
Is your brand making marketing motions on the weekend? I know. "But it's the weekend!" Yes, but it's not necessarily the weekend regarding your target market's desires. Actually, the contrary is true in this instance. Why use social media when it's not being leveraged during one of the 'hottest' moments, when consumers' attentions are piqued?
Use Amigos Wisely
I loved the 80s; I apologize for the references; but, I can't help it. Remember the comedy, The Three Amigos? It's a gem of a cinematic piece. Three actors are asked to come to a small, Mexican town to defeat the wicked "El Guapo." The actors are under the impression they were asked to come to perform, only to realize the wicked nature of El Guapo and clan is quite real. (Get to the point, Anthony.)
In the end, the Amigos defeated the rogue group by dressing villagers like the Amigos, by visually coming at the gang 'from all sides.' I like that kind of tactic when it comes to timing and sharing.
I see this dynamic a lot: A writer just gets done a post and boom, hits the publish button. The published post is noticed by internal people who immediately share it. Awesome, the post is in the social pipelines…for that hour or so, then dramatically drops in shares (unless the post makes it to some sort of sharing site: inbound, reddit, and the like).
Would it be more effective to elongate the publishing? Could the post be shared some when first published, then shared again later in the day or week? I'm not discussing content curation per se; I'm talking about the initial sharing of a piece of content. Some brands share as if they are trying to lighten the load of the brand's ship, as if saying, "All right, we've got this one done.; let's dump it into the social media sea and hope something happens from it."
This has more to do with 'who' more than 'when,' but I want to include this; I think it's something to consider. Identifying personas is a useful marketing tool. It makes sense; people vary; so, consumer behaviors will as well. Are brand workers segmented, meaning is there a social, copy, database team, etc? If so, maybe it's important to think about 'who' is tweeting what content. For instance, I often share content about branding. I've built a following that expects that now. It would make sense for me to share that content rather than someone on the database team, who may have followers interested in different material.