Target's Website Crashes - Poor Website Infrastructure the Culprit
John Borkowski, September 15, 2011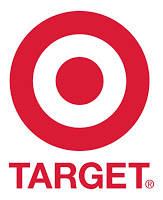 Target, Inc. (the retailer recognized as Wal-Mart's biggest competition) missed a huge opportunity this past Tuesday when their website crashed due to significant demand and traffic. Italian designers Margherita Missoni and Angela Missoni designed an affordable line of clothing that was to be sold exclusively at Target and available online for purchase. This brought outrageous website traffic to Target.com, causing the site to crash from early in the morning until 11:00pm Tuesday evening. Poor website structure and the inability to handle large amount of traffic is the culprit.
"The excitement for this limited-time designer collection is unprecedented", stated Morgan O'Murray of Target. This "unprecedented" website traffic brought the whole house down and for those 12+ hours as purchasing thru their ecommerce operations stopped. The missed opportunities within those 12 hours, no one will really know, but it doesn't bode well for their reputation. Not having a well-designed website that can handle high traffic is a classic example of poor web design.
WebiMax CEO Ken Wisnefski, who leads the company as the #1 rated Web Design firm in the U.S. states "this example shows us how vital it is to have a well-designed and structured website, especially for those that experience high traffic daily". Wisnefski also states that "improper site infrastructure can caused these sorts of crashes on a regular basis".